Black Is Not A Color
Unless Worn by A Blonde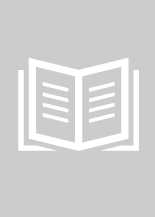 Print
---
Item Details
Searching for more content…
When her father has a heart attack, Ava is thrust into a caregiver role, looking after a man who never looked after her. She's terrible at it. So was her father, so he forgives her. But can she forgive him? Until she learns to love the man she has every reason to abandon in his hour of need, she can't move on. Only her father can show her the way. But will she let him? And if she can, will it be too late for Pierre and her? Pierre's pull draws Ava back to France, to the medieval walled city of Carcassonne. There, his tender care of his ailing mother awakens Ava to something lacking in herself. Unless she finds it, she can't give him her heart When Ava Fodor returns to New York from Paris, she leaves behind her budding romance with Pierre and turns her attention to another man: Zsolt Fodor, her father. He's a penniless Hungarian poet transplanted to New York in the wake of the failed 1956 Hungarian uprising. Raised by her New England grandparents, Ava barely knows him. Dramatic, effusive, emotional, he's everything her grandmother warned her against. Yet his crazy conversation fascinates her. His chicken paprikash isn't bad either
Title:
Black is not a color
unless worn by a blonde

Publisher:
North Charleston, S.C. : CreateSpace, c2014
Notes:
Sequel to: Paris adieu
Summary:
When her father has a heart attack, Ava is thrust into a caregiver role, looking after a man who never looked after her. She's terrible at it. So was her father, so he forgives her. But can she forgive him? Until she learns to love the man she has every reason to abandon in his hour of need, she can't move on. Only her father can show her the way. But will she let him? And if she can, will it be too late for Pierre and her?
Pierre's pull draws Ava back to France, to the medieval walled city of Carcassonne. There, his tender care of his ailing mother awakens Ava to something lacking in herself. Unless she finds it, she can't give him her heart
When Ava Fodor returns to New York from Paris, she leaves behind her budding romance with Pierre and turns her attention to another man: Zsolt Fodor, her father. He's a penniless Hungarian poet transplanted to New York in the wake of the failed 1956 Hungarian uprising. Raised by her New England grandparents, Ava barely knows him. Dramatic, effusive, emotional, he's everything her grandmother warned her against. Yet his crazy conversation fascinates her. His chicken paprikash isn't bad either

ISBN:
1490340734
9781490340739

Branch Call Number:
FICTION GASTO...R
MARC Display&raquo
Find it at GL

Loading...